Surprise Marriage Proposals
A diamond is forever, but the emotion of receiving it will last a moment!
Don't let it escape and trust those who manage to capture it with care, preserving all its magic.
Some surprises last a moment… but some moments can last forever, if you can capture the magic in one photo!
Over time we have tested a personal method (and which we cannot reveal here, otherwise it will no longer work once read!) which makes us discreet and almost invisible witnesses of a unique and unrepeatable emotion!
We have accompanied several couples who have chosen, over the years, the Amalfi Coast as the setting for the beginning of a long and romantic love story.
They have entrusted us with their most precious, delicate and intimate moment: that of the marriage proposal.
And we, honored and excited, reserve all the discretion and attention necessary so that the surprise succeeds in the best way, effectively remains a private moment and is emotionally captured in photographic shots that will allow you to relive, whenever you want, this magical and unrepeatable event.
We can't reveal anything else. We can only assure you that the proposal will take place in the place of your choice and in the way you prefer, without any emotional forcing or photographic posing.
We will be the ones to capture the unrepeatable moment of the marriage proposal, and only after that we will let ourselves go to the emotion of the moment, continuing to take posed shots with you!
We just have to leave you with the photos and comments of our fabulous couples!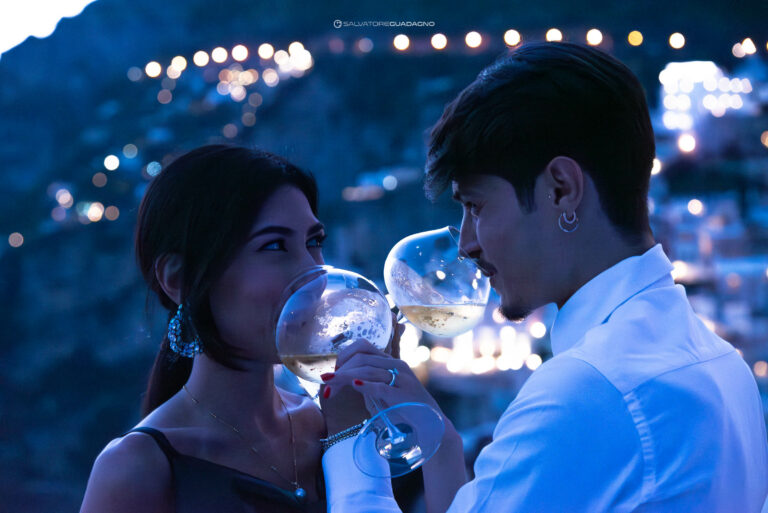 Contact us
For information and reservations for wedding photo shoots:
– call us at +39 333 9087677 ;
– contact us on whatsapp;
– send us a message to info @ salvatoreguadagno.com (delete spaces);
– fill out the contact form.