2022 Calendar – Amalfi Coast Little Planet
The first immersive calendar of the Amalfi Coast.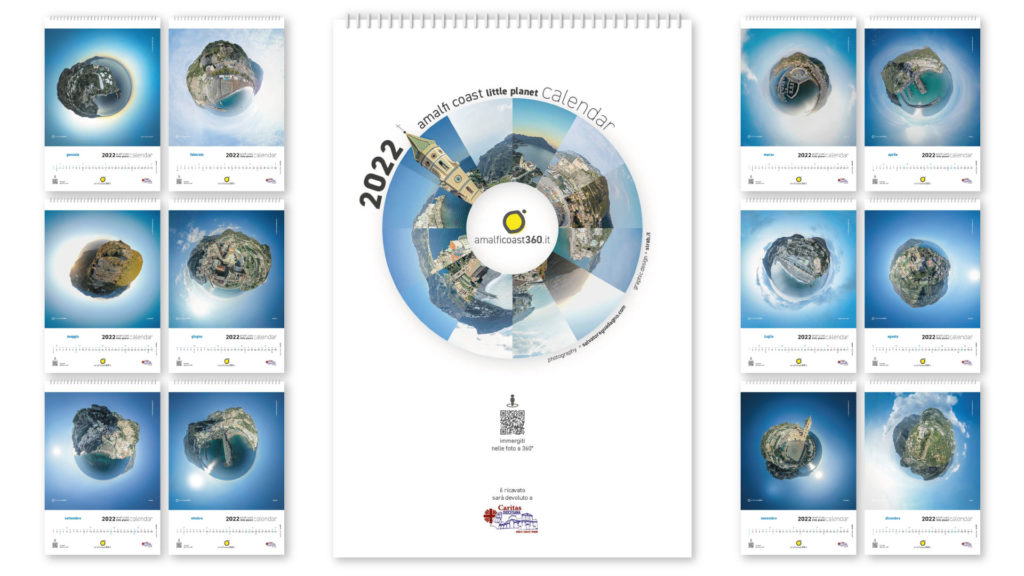 12 of my little planet photos, one for each month.
From the site amalficoast360.it/calendar you can view the photos in immersive mode at 360 degrees. (with and without VR headsets).
The proceeds are donated to charity to the Diocesan Caritas of Amalfi and Cava de' Tirreni.
To purchase the calendar or for more info:
amalficoast360.it/calendar